Hitman, Conflict Teams Bring Games to PS3
Kane & Lynch: Dead Men and Crossfire go the other way.
Sony has taken flack in recent months for losing exclusives, as games such as Assassin's Creed and Virtua Fighter 5 found additional homes on the

Xbox

360

. Now it's going the other way, with Eidos parent SCi revealing that two of its

Xbox

360

games

are headed to Sony's console.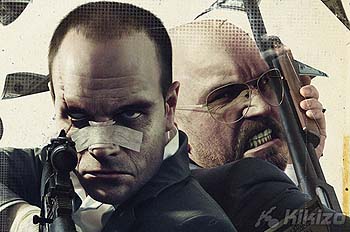 Hitman developer IO Interactive's next game, Kane & Lynch: Dead Men (developer interview here), previously exclusive to PC and Xbox 360, will now be coming to PlayStation 3 as well. All three versions are due before Christmas.
The company has also delayed and expanded the release of Crossfire, a co-op first-person shooter by Conflict series developer Pivotal Games steeped in the black-ops world of international relations.
Crossfire had previously been announced as an Xbox 360 and PC title. Now it'll be out on PlayStation 3 too, though the trio will only be in stores in early 2008 and not this year as originally planned.
The company says the PlayStation 3 versions of both games are in "advanced stages of development".
The move is motivated by the SCi board's belief that the PlayStation 3 will reach "critical mass" during 2008. The company is also looking make the most of its marketing campaigns, releasing the games simultaneously on the three platforms.